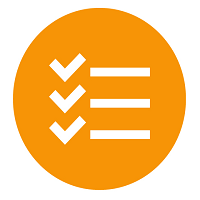 Website Designing Overview
First module will cover the basics of website designing. In this module we'll learn and get an intro about website designing to make our base strong. It'll be a two hours session.
Duration : 2 Hours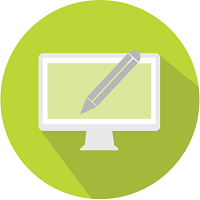 Basics of Websites
In this module we'll learn about the basic of websites like what a website exactly is and how a website workds. we'll see how to register a domain and web hosting and how to connect them. we'll also see the control panels of domains and web hosting accounts.
Duration : 4 Hours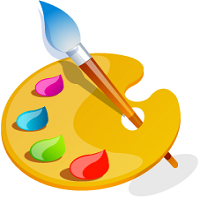 Starting With a Website
In this session we'll start working with a website to make our training 100% practicle. we'll give you a free website for one year so that you can make your own strategies during and after course. we'll also cover the different parts of a website and a webpage
Duration : 30 Hours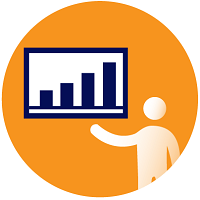 Website Languages
Now the time is to learn the Website Languages. Htese languages are HTML, CSS, JAVA Script, JQuery and Bootstrap. with the help of these languages we can create our own dedidated designs. After this session you'll be completely ready to make awesome desings using codes and attributes.
Duration : 30 Hours
Website Designing Softwares
After coding the time is to learn about the major softwares of Website Desiging. We'll learn about Adobe Dreamweaver, Adobe Photoshop and Flash. These softwares can help us to minimize the time of making great designs. These softwares are also called Web Editors.
Duration : 30 Hours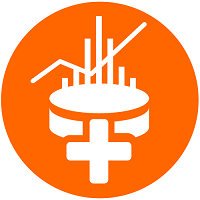 Website Downloading and Uploading
After learning about the languages and softwares of website designing we'll move to downloading and uploading section. In this section we'll learn how to download and upload a website on a live server using File Zila and web hosting's file manger. After this session you'll be able to make a live website .
Duration : 4 Hours
Website and Graphic Design Course in Delhi
Module 1 - Basics of Websites
What is a Website
How Websites Works
What is a Domain
Whar is a Web Server and Web Hosting
Different Kind of Web Hostings
Difference Between Static and Dynamic Websites
What are Website Portals andSearch Engines
Major Diffrence Between Websites, Portals and Search Engines
What is E-commerce website
Domian, Website Hosting and Web Server
How to Register a Domain
SEO Friendly Domain Registration
Different Kind of Domain Extensions
Why We Need Country Specific Domain Extensions
Why We Need a Domain
Why We Need a WebServer
Why We Need a Web Hosting
Difference Between Shared, Dedicated and Virtual Hosting
Module 2 - Starting With a Website
Head Section
Body Section
What is Head Section
Importance of Head Section
Head Section Tags
Title Tags
Meta Tags
Open Graph Tags
How to Make Your Website's Head SEO Friendly
What is Body of a Website
Work of Website's Body
Open and Closing Tags of HTML
Open and Closing Tags of Body
Module 3 - Website Languages
HMTL - Hyper Text Markup Language (Basic and Advance)
CSS and CSS3 - Cascade Styling Sheets 3
Designing pages in HTML
HTML Basics
HTML Elements
HTML Attributes
HTML Editors
HTML Paragraphs
Formatting,
Advance HTML-HTML HEAD
DocType
Scripts
Entities
URLs
Encode
HTML Media
W3C CODE Validation
XHML- X Hyper Text Markup Language
(XHTML Introduction, XHTML Elements, XHTML Attributes)
Image and link ALT Tags Creation
How to design responsive website in HTML
How to create iframes in HTML
How to embed videos in HTML
What are forms and how to create it
How to create registration forms in HTML
HTML Summary
Introduction to CMS
How to manage CMS like wordpress and joomla
What is CSS
Why CSS was Discovered
Importance of CSS in Websites
Creating Websites with CSS
How to Create a Website Using HTML and CSS
CSS Codes and Tags
CSS Refrences and Recources
What are selector in CSS
How to create background in CSS
How to create lists in CSS
How to use borders in CSS
How to use alignment in CSS
What is image gallery in CSS
What is navigation bar
How to use tables in CSS
What are dimensions in CSS
What is attr selectors in CSS
What is padding and margin in CSS
What is floating in CSS
How to use fonts in CSS
CSS References
CSS quiz
CSS Examples
CSS Summary
JQuery
Basics,
Targeting,
Selectors,
Uses and Implementations,
Making Jquery Navigation,
Making Jquery Image Slide Shows,
Knowledge Resorces
Module 4 - Website Designing Softwares
Adobe Dreamweaver CS5
Adobe Photoshop for Web CS5
Introduction to Adobe Dreamweaver CS5
Dream weaver Basics
Creating Web Pages in Dreamweaver
Creating DIV Tags
Creating HTML Files
Creating CSS Files
Adobe Photoshop Introduction
Photoshop Basics
Use of Photoshop for WEB
WEB Layout Principals
Image Size
Colour Psychology
Layout and Composition
Filter Creation
Opacity Management
Optimization of Images
960 Grid Sstem
Introduction to Adobe Flash CS5
Flash Basics
Creating web pages in Flash
how to create Animated and moving Objects
Link back to flash objects
Module 5 - Website Downloading and Uploading
What is an Offline Website
What is an Online Website
How to Download a Webiste
How to Upload a Website
What is FTP (File Transfer Protocol)
What is Host Name
What is FTP User Name and Password
What is File Zila
How to Use File Zile