Many people ask us, What is the best solution for online marketing? and we always answer them search engine optimization, but how? A World Wide study in USA proved that only Google is receiving over 2 billion searches everyday and more than 40% of those searches are location based, which means seo is the best solution for international as well as local marketers. Same study declares one more important thing that 70% of those searchers not go to the second page of search results which means websites ranked on first page are getting maximum exposure from those searches. so it's quite great to go with SEO your site to get business and to establish your company as a brand over net.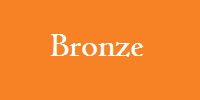 Plan A
For Small Business Enterprises
UPTO 20 Keywords Allowed
UPTO Five Pages
On Page Optimization Included
100 Authority Links Per Week
3 Blog Entries Per Week
SMO Included (3 Networks)
INR 10000.00\- Per Month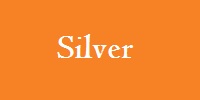 Plan B
For Medium Business Enterprises
UPTO 50 Keywords Allowed
UPTO Ten Pages
On Page Optimization Included
300 Authority Links Per Week
5 Blog Entries Per Week
SMO Included (3 Networks)
INR 20000.00\- Per Month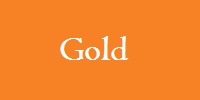 Plan C
For Large Business Enterprises
UPTO 100 Keywords Allowed
UPTO Twenty Pages
On Page Optimization Included
500 Authority Links Per Week
6 Blog Entries Per Week
SMO Included (3 Networks)
INR 30000.00\- Per Month
Frequently Asked Questions :-

Q1. Which Plan is best for me?

Ans. It all depends on keywords, means with how many keywords you want to rank your website in a particular search engine and for more clarification you can call our seo expert @ +91 9990716849 at any time.

Q2.Are you also provide custom SEO Packages?

Ans. Yes we're also providing custom seo packages as per our client's requirement. you can call us or can submit your query to get expert suggestion for your SEO strategy.

Q3. How much time a website take to get a top rank?

Ans. It depends on the competition of the selected keywords, means how many websites trying to rank with the same keyword. Minimum time is one month (on low competition).

Q4. What is Google Panda and Google Penguin Updates?

Ans. These are Google Algorithms, which is used by Google to check quality score of a website and to provide a rank to that website and Google update these algos on timely basis to get out spammers from their Search engines and to penalize them so that visitors can get a great experience.

Q5. How not to get penalized with Google Panda or Penguin Updates?

Ans. Be 100% sure that you're not using any kind of spam techniques while SEO your site.

Q6. Which type of techniques you use?

Ans. We recomend and use only white hat seo techniques and we strictly prohibit any kind of spam techniques and duplicate content writing.

Q7. How Much Time you take to start my website's seo After Payment?

Ans. We will start working on your website within 24hours after receiving payment.

Q8. What will be the payment schedule?

Ans. Payments can be received monthly, quarterly or half yearly.

Q9. What is the mode of payment?

Ans. You can transfer via online or direct cheque deposits.

Q10. Will you provide me my website's SEO and ranking reports?

Ans. Yes we'll give you complete analysis and ranking reports on weekly basis.

Q11. Is there any minimum contract period?

Ans. No, there is not a compulsory contract period but we suggest you to work with us minimum six months to get sure results.

ok, i am satisfied and contact you after payment.

No, i am not satisfied yet?

plz call us @ +91 9990716846, we would like to assist you or you can also mail us your queries at info@delhicourses.in.

---What do we expect from our clients:

Content should not be duplicate.
Website should not be penalized from any of the Google algo update.
Update online structure suggested by us or share ftp details with us so we can do the same.
Timely respond to our queries.

Thanks for spending time to our website.